Ah, Portugal! The sun-kissed land of Fado music, enchanting history, and delectable pastries. Whether you're a seasoned traveler or a novice, Portugal offers a timeless charm that's tough to resist. And when you're packing your Eurail pass for a European adventure, Portugal should undoubtedly be on your list. But where to go, you ask? Well, keep reading, because we're about to reveal five incredible destinations and their train connectivity that will make your Eurail trip a Portuguese dream come true.
1. Lisbon – Where Past Meets Present
Lisbon, Portugal's capital, is a harmonious blend of ancient history and modern culture. Here, you'll find the historical Alfama district with its winding, narrow streets and breathtaking views from São Jorge Castle. Don't forget to ride the iconic Tram 28, which traverses through the city's most picturesque neighborhoods.
Train Connectivity: Arriving in Lisbon is a breeze with the high-speed train connection from major European cities. You can hop on the Sud Express from Madrid or take the night train from Irun. Your Eurail pass will get you a comfortable seat or even a cozy cabin for the journey, reservation required.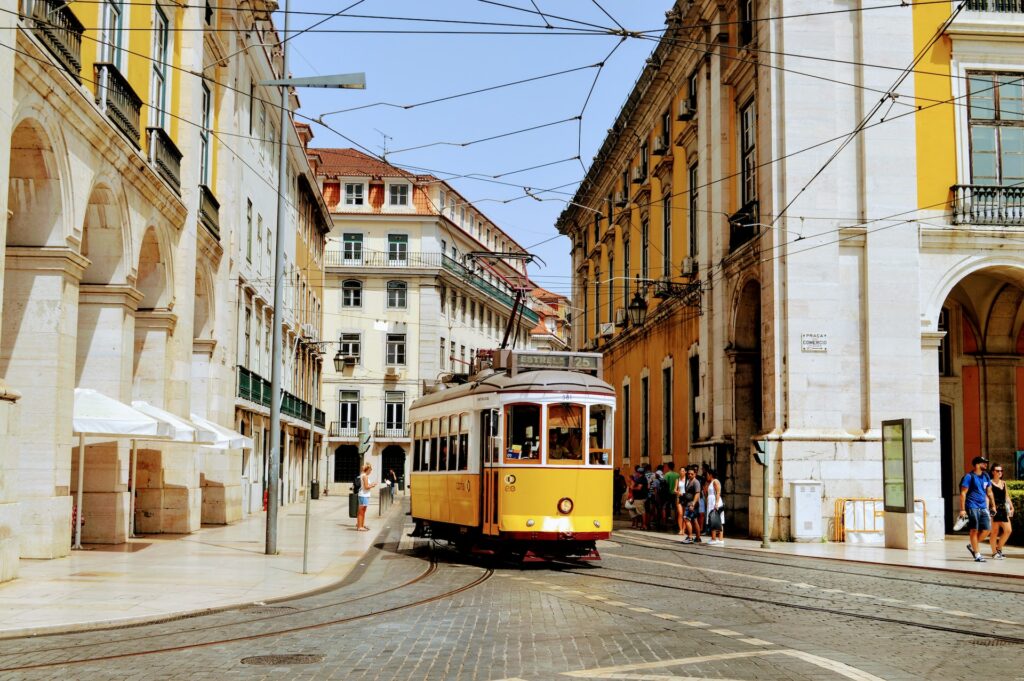 2. Porto – A Culinary Adventure
Porto, Portugal's second-largest city, is a food lover's paradise. Known for its world-famous Port wine, this city is a delightful concoction of medieval architecture, stunning riverfront views, and mouthwatering cuisine. Stroll through Ribeira, a UNESCO World Heritage site, and savor the local flavors.
Train Connectivity: Porto is well-connected to Lisbon, making it a convenient addition to your Eurail trip. High-speed trains like Alfa Pendular and Intercidades whisk you from Lisbon to Porto in under three hours. Porto's train station is also one of the most beautiful in Europe so be sure to mooch around a bit on your arrival.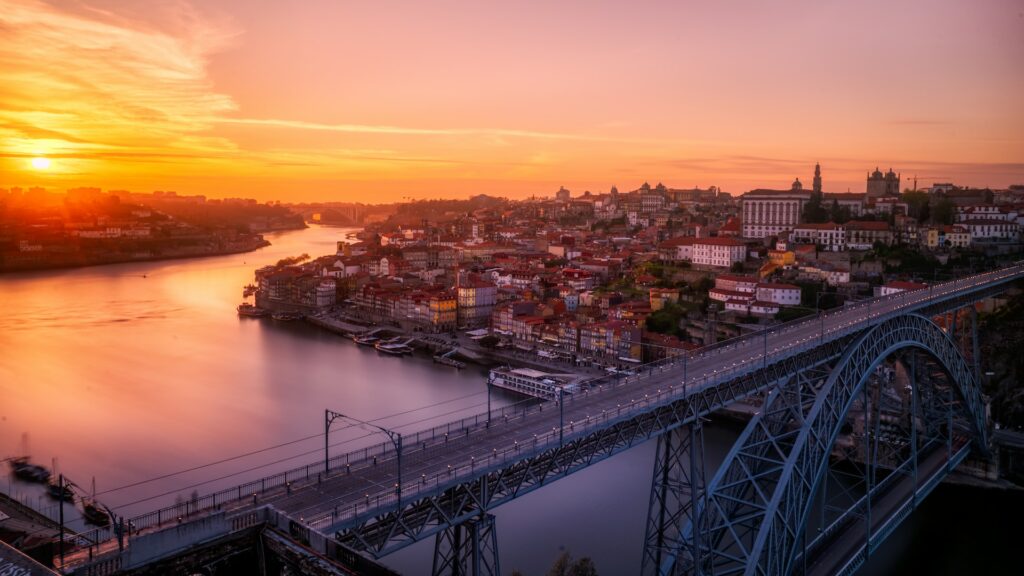 3. Sintra – A Fairytale Escape
Sintra, a short train ride from Lisbon, is a fairytale escape you won't want to miss. This charming town is known for its enchanting palaces, lush gardens, and mystical atmosphere. Explore the colorful Pena Palace, a UNESCO World Heritage site, and don't forget to take a stroll through the historic center.
Train Connectivity: Reach Sintra easily from Lisbon by taking a regional train from Rossio Station. Your Eurail pass covers the fare, and the journey takes about 40 minutes.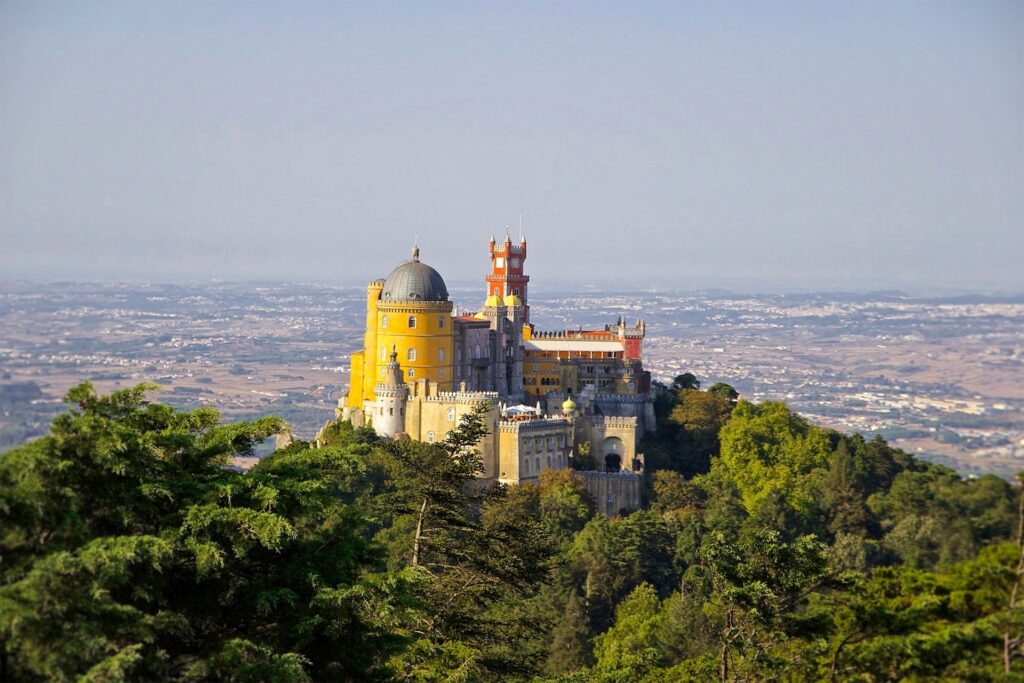 4. Faro – Gateway to the Algarve
Faro is the gateway to the stunning Algarve region. This coastal town offers a laid-back atmosphere and pristine beaches. Explore the historic old town, visit the Arco da Vila, and take a boat trip to Ria Formosa Natural Park.
Train Connectivity: Faro is well-connected by train, with daily services from Lisbon. Your Eurail pass will ensure a smooth journey to this charming coastal town.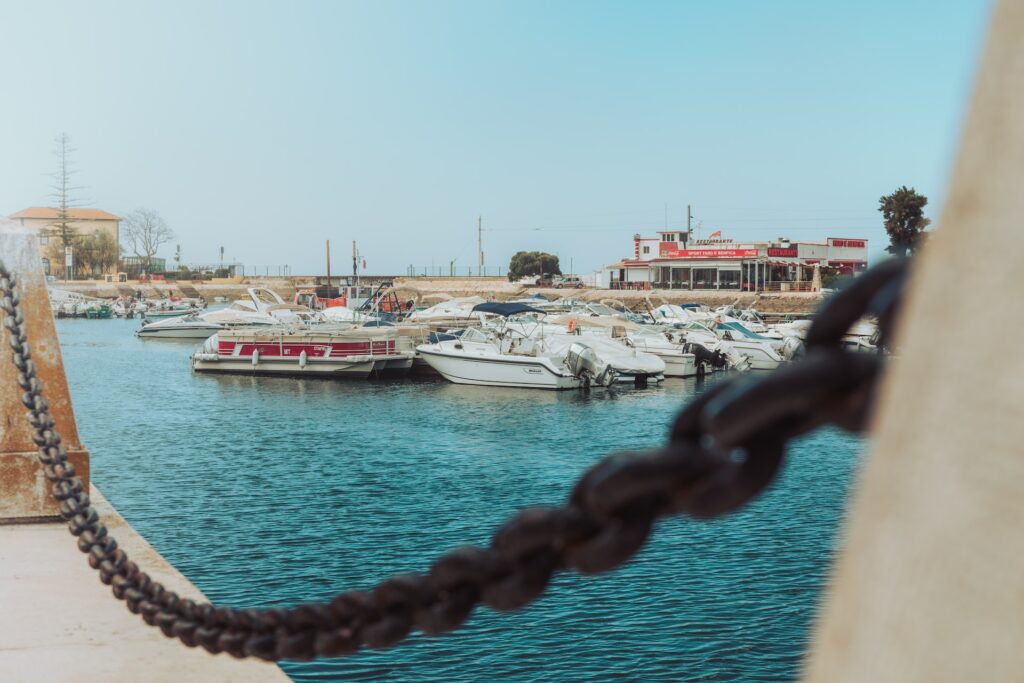 5. Évora – A Taste of Medieval Portugal
For a taste of medieval Portugal, head to Évora. This picturesque town is famous for its well-preserved historic center, ancient Roman temple, and Gothic cathedral. It's like stepping back in time to a bygone era.
Train Connectivity: Évora is easily accessible by train from Lisbon. The journey takes approximately 1.5 hours, and your Eurail pass covers the fare.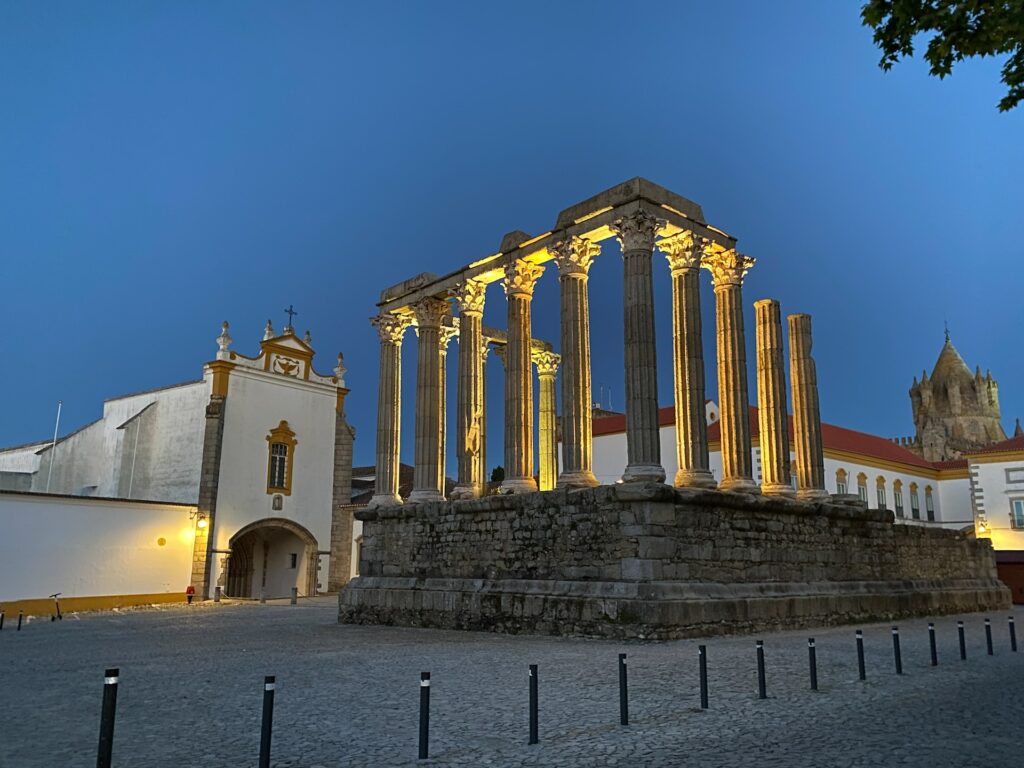 FAQs
Q: Can I use my Eurail pass on all train routes in Portugal?
A: While your Eurail pass covers most train routes in Portugal, some high-speed and international trains may require seat reservations and additional fees.
Q: Is it worth getting a Eurail pass for Portugal?
A: If you plan to explore multiple European countries, a Eurail pass is a fantastic investment. It offers flexibility and significant savings on train travel within Portugal and beyond.
Q: Are the train stations in Portugal easily accessible from major tourist destinations?
A: Yes, Portuguese train stations are conveniently located, making it easy to access major tourist destinations. Plus, the train rides often offer scenic views of the country.
Q: What's the best time to visit Portugal for a Eurail trip?
A: Spring and early autumn are the ideal times to visit Portugal for pleasant weather and fewer crowds. However, the country is beautiful year-round.
Q: Can I travel on night trains with my Eurail pass in Portugal?
A: Yes, you can! Portugal offers several night train services that allow you to save on accommodation and make the most of your travel time.
Portugal, with its diverse landscapes, rich history, and delectable cuisine, is a perfect destination for Eurail travelers. With your Eurail pass in hand, you can effortlessly explore Lisbon, Porto, Sintra, Faro, Évora, and other hidden gems. The excellent train connectivity and the sheer beauty of Portugal make it an unforgettable destination for your Eurail trip. So, pack your bags and embark on a journey through Portugal, where every stop promises a new adventure and lasting memories. Traveling around Europe has never been this delightful. Don't wait; hop on that train and experience the magic of Portugal!